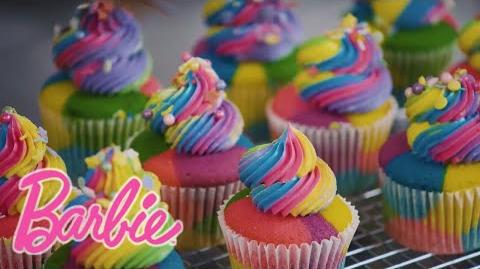 Barbie Rainbow Cupcakes is a recipe video that was published to the Barbie YouTube channel on May 15, 2018. The recipe is featured on the website Now To Love.[1]
Description
"Beautiful on the outside with a big surprise inside! Take a look at our Rainbow Cupcakes! One of the many recipes in the new Australian Women's Weekly Barbie Cookbook!
Head to nowtolove.com.au/barbie to find more fun recipes to try out!"[2]
References